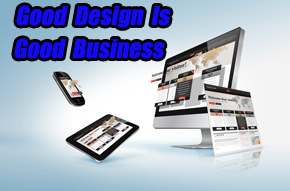 Web Design
Nothing says I will cut corners on your job like a poorly designed website. If the first meeting with your potential client is not a professional one then you are sure to lose them before you can even meet them.
More about Web Design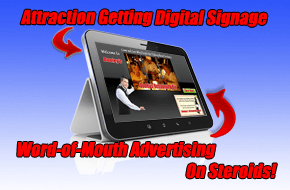 Digital Signage & Local Kiosks
Use the latest technology to bring your customers back to your business over and over again. You really have to learn more about this and how you can blow your sales through the roof!
More about Digital Signage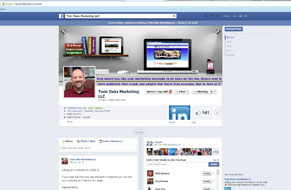 FaceBook Page Management & Set-Up
You know you need it.  You want the exposure but you don't have the time and don't know the tricks of the trade?  We do!  Facebook is the best word-of-mouth advertising you can get.
More about FaceBook Mgmt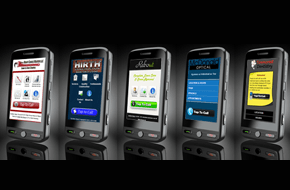 Mobile Web Design
An average of almost 30% of traffic to your website could be coming from mobile devices. If your website isn't designed for a mobile phone then you are losing customers.
More about Mobile Web Design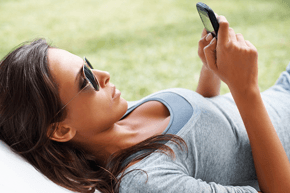 SMS Text Marketing
How would you like your message seen one the one device that is more addictive than crack and people will risk their lives everyday just to look at it.
More about SMS Text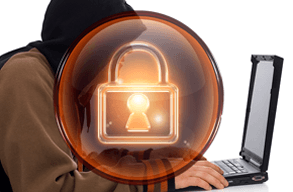 WordPress Security
You've been hacked!  We can help prevent you from experiencing these three little words that can destroy your business.  Hacking is serious business. Lock down your site now!
More about WP Security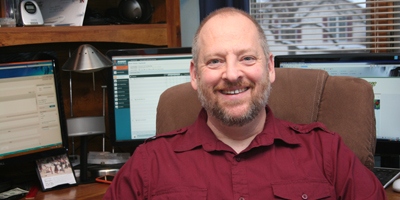 Jim Jersild – Founder & CEO
Jim has a passion for local business.  He believes that small business is the backbone of this country.  Using his years of experience in the corporate world and knowledge of business, internet marketing and the power of technology he would like to help your small business get the exposure you deserve.  We work one on one with you to meet your goals.  We are local, we are real people and we care about your success.  More than just internet marketing… Jim knows what works online and offline.
Online Reviews
★★★★★  (FaceBook Review)

If you need help with your website – Jim at Twin Oaks Marketing is the place to go. He did an AWESOME job helping me with my website destinationrelaxation.net – his SERVICE and QUALITY of WORK are OUTSTANDING. It was such a PLEASURE working with him and I NEVER had to worry about anything – it was a WONDERFUL experience. THANKS Jim you're the BEST! - Dawn Richardson

★★★★★  (Google+ Review)

Investing in a website has more than paid for itself!!! We were getting new customer leads in the first few weeks!!! The owner Jim really knows his stuff when it comes to internet marketing. We are so happy , we recommend twin oaks marketing to anyone looking to increase their sales or advertise their business. Its been worth every penny!!! - Joe Rebout

★★★★★  (Google+ Review)

I own a large group mental health private private practice. After my old website had been hacked and destroyed I called Jim in a panic and he was able to get me a temporary site the same day. He designed my entire new site and had it live within a matter of days. It is outstanding. Every time I called he was there or called me back promptly. What is really nice is that I only hired him to help with our website but he freely gave away a lot of expertise concerning marketing online. I would definitely recommend. James A Burns PhD Psychologist/President Genesis Counseling Services. - James Burns PhD

★★★★★  (Google+ Review)

I own a small personal water craft service shop in Janesville WI. We do full service on machines, and sell some parts on line. I had an old out dated web site, that just wasn't working any more. Jim built me a new site, that I just love. I am not computer literate at all, but with this new site, I am able to add new products, change prices, descriptions, ect my self. And if I do have any problems / questions, Jim is more than patient, and professional. He knowledge in seo has brought us new customers, and expanded my sales this year. I would strongly recommend talking with him for any of your web, and or marketing needs. - John Zigler

★★★★★  (Google+ Review)

As a custom photographer in the Madison area, I've got lots of competition. When I first met Jim, the only way I could be "found" in internet searches was to type in my exact business name. I wasn't even in the running when a possible customer searched for a business in the area of "children or family photography"! Two months later, I'm sitting in the number ONE spot for several keyword searches! Jim's expertise in his field paired with his dedication to helping my business grow is the reason my business has made an appearance on Google. Jim has gone above and beyond by supporting me technically and has done a great job educating me on SEO along the way, too. Carrie, Owner of Carrie Anciaux Photography, LLC - Carrie Anciaux

★★★★★  (Google+ Review)

This is by far the best way to take your business to the next level. Jim has not only custom built our website, mobile website, and Facebook page, but he has also created our Google places page and managed our reputation online. He is on top of everything! Our sales have shown huge growth already and he's not even done!! Jim's knowledge and expertise have helped our company to be marketed in such a professional and positive way. As a new business, it's extremely hard to get your name out there, and Jim has done just that!! He is always just a phone call away and always willing to answer any questions we might have. This is the best company to trust for anyone's marketing needs and I recommend them for anyone looking to get your name out there!! Jim is the best!!! - Jessie

★★★★★  (LinkedIn Recommendation)

Jim has the rare combination of business sense, understanding and creativity that makes him a tremendously successful IT Consultant. Every business I've worked at has had those top ten percent people who are way above everyone else. Jim is one of those people. Jim is a rare gem! I have the highest adoration for him. Jim is a wealth of knowledge and experience and I have taken advantage of that! I consider Jim a friend and mentor.Jim knows his business inside and out. I highly recommend him. - W. Straka

★★★★★  (LinkedIn Recommendation)

I have had the pleasure of knowing Jim for many years both on a professional level and personal level. Jim is always prompt in his responses and forthcoming with creative ideas to best fit each unique situation. If you desire honest answers to tough questions in a competitive market, I highly recommend Jim for your project! - T. Marco