SMS Text Marketing for Small Business
Are you having a slow day in your business?  Maybe that is why you have the time to look up information about SMS Text Marketing.  Twin Oaks Marketing LLC. can help you use SMS Text marketing to solve that problem!  We are confident you would rather be looking at customers instead of your computer screen on how to get more customers.
What is SMS Text Marketing and how can you use it?  SMS stands for Short Message Service.  Using this service you can send out text messages to your customers and have your promotion in their hands in seconds!  Are you having a slow day and are willing to give your customers a great deal to get them in? Did you order too much product and want to blow it out the door?  Are you planning an open house or a big sale event?  These are all reasons that you may want to use SMS Text Marketing to get your message out to your customers.
Used correctly, SMS Text Marketing can be something your customers look forward to.  But, if used unwisely, you can turn your customers off or even worse, make them so irritated with you that they would rather spend a few bucks more and use your competition.  SMS Text Marketing is a powerful tool but one that should be used in concert with your total digital marketing plan.  Twin Oaks Marketing LLC can help you understand how SMS Marketing can work for your small business.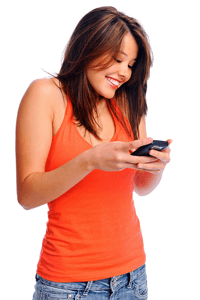 Not all customers may want all messages.  The key to SMS Text Marketing is developing a relationship with your customers that they want.  Pushing your message to customers only works when they want to hear your message.  SMS Text Marketing hits your customers in a private place.  Their cell phones. They don't want their phones all jacked up with unwanted advertising.  They have the internet for that!
Why all the caution?  Because Twin Oaks Marketing, LLC is more about helping you succeed as a business than selling you a service.   Sure, we could sell you SMS Text Marketing all day long and let you text message your customer base 24-7.  But we know that won't work and will not help you grow your company.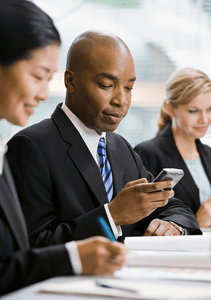 SMS Text Marketing can be an extremely effective tool in your digital advertising toolbox.   We can help you understand the appropriate use of this tool and how to use it effectively.  Together, we can get the job done and build a firm foundation for your small business to grow.  Together we can build a customer base that welcomes and looks forward to your next SMS Text Message and responds in a positive way.
Integrating SMS Text Marketing with Digital Kiosk Advertising and Digital Customer Loyalty Programs can help your business soar into the digital age.  Using these digital tools together, will give you exposure that business only dreamed of in the past.  It can be your business's reality!
Call us at Twin Oaks Marketing, LLC at (608) 314-7371 to find out more about SMS Text Marketing.