WordPress Security
You've been hacked!  Those are the 3 most dreaded words a business owner may experience with an unsecured website.  Did you know that in some countries there are schools of people learning how to hack websites?  It's true!
You don't have to have confidential information to be a target for hackers.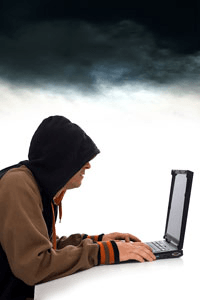 Many retailers spend millions of dollars on securing their websites as they have confidential credit card and customer information.  These mega sites may be the goal of an experienced hacker, but they didn't start there.   Where do you think those hackers cut their teeth?  On small business owner's websites like yours!  Some hackers do it just for the thrill.  They even will leave their calling card to let the world know that you've been hacked.  For them it may be fun and games, but it is a disaster to your business.
You can secure your WordPress site without breaking the bank.
While no one can guarantee that your website will be 100% safe from hackers, there are many things that we can help you with to make it less attractive.  We are experts in WordPress Website Security and can help you keep your WordPress site up and running.
WordPress security includes many different techniques when put together can lock down your website and thwart most hacking attempts.  You can start simple and inexpensive with just the basics or go with an all out advanced security plan.
Take Control of Your WordPress Security.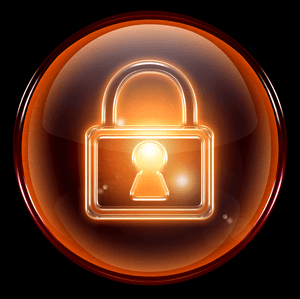 Give Twin Oaks Marketing LLC a call to assess your WordPress site.  We will check for vulnerabilities and recommend security for your WordPress website.  We will look at what you are trying to protect and what the best way to protect your website and information.
Do you have a WordPress blog that is getting attacked with spam?  It takes a lot of time to monitor and weed through the junk that many blogs experience.  We can help you prevent spam with WordPress security.
Twin Oaks Marketing can not only help protect your site against a brute force login attack, we can have an email sent to you with the IP address trying to hack into your site.  We can ban that IP address from ever trying it again!  We can even report that IP address to your hosting company as a threat.
Do you want bodyguards for your WordPress site?
We can beef up security and add firewall protection.  We can be on the lookout for those known to be threats and deny them access to you.  We can look for internet thugs and keep them from bothering you and shut them out!
How about those pesky non human internet threats?  There are countless robots out there looking for ways to get into your business.  They want to give you treats, like cookies and follow you wherever you go.  They sound like a cool friend to have, but they most definitely are not! At best they are spies, at worst they will try to hijack your site.  We can help keep them from ever getting to you and leaving their breadcrumbs to find their way back.
Not all threats come from the outside world.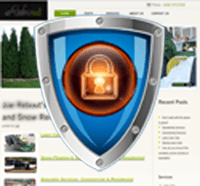 We make it easy to monitor and control internal login security.  Can you see who is logged into your WordPress site at any time?  Why would an employee be logged into your site from home at 3:00 in the morning?  Maybe they are so loyal that they just had to fix that problem before they could sleep, but maybe not!  Don't think that all employees, past and present have your best intentions at heart.   We can help you keep track of all log-in activity and give you the power to cut off access at your discretion.
Twin Oaks Marketing LLC can help you keep your WordPress site from being at risk.   Give us a call to see how we can help keep your site out of the reach of hackers.